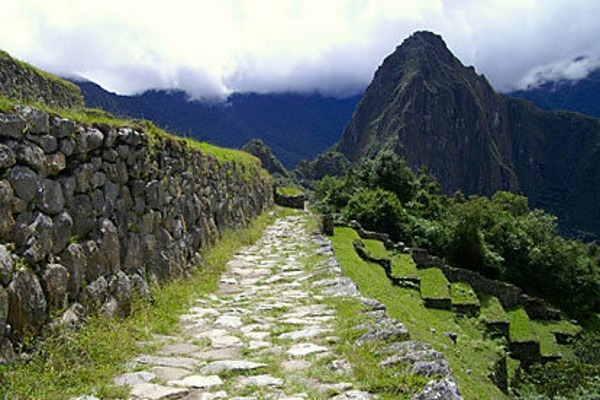 Book your 2020 Inca Trail tour while permits are still available! On all Southern Crossings tours domestic flights and entrances to sites are included.
Heuer
Classic Inca Trail Tour
2020
10 days, 4 trekking
Domestic flights and porters included

Choose Southern Crossings for hiking the Inca Trail. Give us ten days and we'll give you the best Inca Trail Tour to be had today. Our guides are the best in the business, with excellent service, great knowledge of the trail, the Incas, the flora and fauna, and fluent English to go along with it. Our cooks are also top-notch, serving up delicious food the entire way. All you've got to do is hike and enjoy the incredible sights and vistas unfolding before you. You'll also have days for city tours in Lima and Cuzco or include other activities instead.
April 9: Arrive Lima. Overnight in Lima.
April 10: Flight to Cuzco. City and ruins tour.
April 11: Free day to acclimate.
April 12-15: Inca Trail, Machu Picchu.
April 16: Free day in Cusco.
April 17: Flight to Lima and Free day in Lima.
April 18: Private transfer to the international airport. Departure day.
---
Trip itinerary
April 9
Arrive in Lima tonight. You'll be close to the airport for a bit more sleep before your next day's flight to Cusco.
April 10
A short flight brings us to the famous Inca city of Cuzco. After checking into your hotel, we set out to explore the incredible capital of the Inca Empire. We head to the picturesque Plaza de Armas to the fascinating cathedral to see the colonial influence in the city, and we can admire the stunning architecture of the church and also the native influences subtly woven in into the artwork. Onwards to Coricancha church, where the colonial and Incan architectures are on display side-by-side directly contrasted with each other. Afterwards we make our way above the city to the imposing fortress of Sacsayhuaman where we can marvel at the incredible stonework and architecture of the Inca civilization. We head back to Cuzco in the late afternoon.
April 11
A free day in Cuzco to acclimate to the high altitude before hiking the Inca Trail. People watching, strolling and visiting some extra sites on your Cuzco Visitor's Ticket can easily fill a day, but if you'd like to ride horses, go mountain biking, or visit the Sacred Valley, just let us know and we can arrange it for you! Early to bed as the Inca Trail begins tomorrow! Option to add a Sacred Valley tour to your itinerary and sleep at a lower altitude tonight and closer to the start of the Inca Trail, just ask.
April 12
Early this morning we start walking the Inca Trail towards Machu Picchu! A morning drive brings us to Piscacucho kilometer 82, start of the world-famous Inca Trail trek. Our first day is an easy one to get acclimated, as we gently climb through Andean valleys to the village of Huayllabamba, making our first camp just above it. Along the entire trek we are well taken care of by our team of porters and cooks, freeing us up to fully enjoy the Inca sites and vistas unfolding before us. Parakeets, bromeliads and the major Inca site of Llactapata are some of today's highlights. Tonight, we camp at Wayllabamba.
Distance to hike 10km/6m.
Estimated hike time 5-7 hrs.
Min altitude 2,680m/8,790ft
Max altitude 3,000m/10,824ft
Everyone may hike at their own pace.
Tonight we camp under the Andean sky.
April 13
Up up up to Dead Woman's Pass (Warmiwañusqa) as we pass through several ecological zones and microclimates to the highest point on the Inca Trail. Near the top of the world at 4200 meters (14,000 ft.) the air is thin, but the view is not to be believed. We then continue on to Pacaymayo, tonight's campsite. On the way we will see more archaeological sites along the trail.
Distance to hike 10km/6m.
Estimated hike time 6-8 hrs.
Min altitude 3,000m/9,840ft
Max altitude 4,200m/13,880ft
Everyone may hike at their own pace.
Tonight we camp under the Andean sky.
April 14
Today we continue trekking past three of the most beautiful Inca sites anywhere in Peru: Sayacmarca, Phuyupatamarca, and Wiñaywayna. We camp at Wiñaywayna or nearby.
Distance to hike 15km/9m.
Estimated hike time 6-8 hrs.
Min altitude 2,700m/8,856ft
Max altitude 3,750m/12,300ft
Everyone may hike at their own pace.
Tonight we camp under the Andean sky.
April 15
A pre-dawn departure brings us to the Gate of the Sun to watch the first rays of sunlight strike the sacred city of Machu Picchu. Known as one of the greatest architectural achievements in the world, this historic sanctuary is considered one of the seven man made wonders of the world. After a guided Machu Picchu tour, take your time and enjoy this magnificent place. During peak visiting hours (10-2), try a hike on one of the surrounding Inca trails on Wayna Picchu or Machu Picchu Mountain. In the late afternoon we'll catch a train back to a hot shower and the other comforts of Cusco. Add an extra night and day at Machu Picchu to your itinerary if you wish.
Distance to hike 8 km/5m
plus the distance you hike at Machu Picchu.
Estimated hike time 5-7 hrs.
Min altitude 2,400m/7,872ft
Max altitude 2,700km/8,856ft
Everyone may hike at their own pace.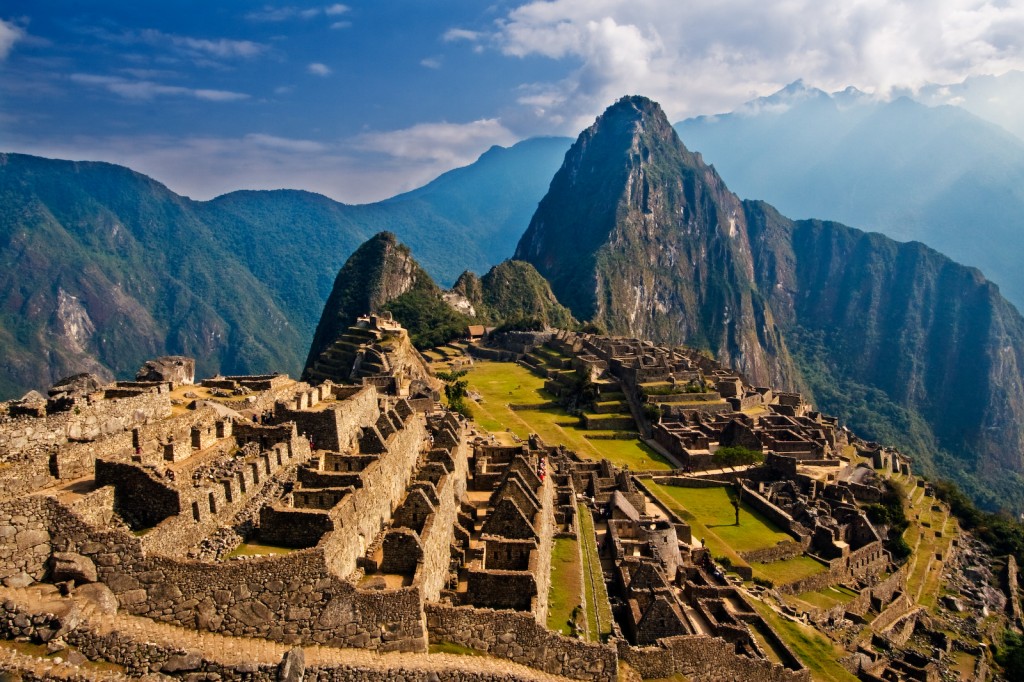 April 16
Free day to explore on your own in Cusco.
April 17
Flight to Lima and free day in Lima.
April 18
Transfer to the international airport anytime today to catch your departure flight.
Is this trip for me?
Classic Inca Trail is a ten-day tour which includes a four-day, moderate trek as well as walking around ruins and during city tours. No trekking experience is required, but one should be in average physical shape and not suffer from any heart or respiratory conditions. As always, a certain patience is required for the inconsistencies and occasional delays of developing-world travel. Hiking the Inca Trail is an amazing experience!
What's included in the trip
Southern Crossings bilingual guides
All other internal transport – (excluding transport to optional restaurants, bars, sights and excursions)
Domestic flights – Lima-Cuzco, Cuzco-Lima
Five nights of 2-star hotel accommodation, three nights of camping on the Inca Trail
Four days hiking the Inca Trail – including bilingual guide, cooks, porters, tent, sleeping bag and mat.
All meals while on the Inca Trail
Breakfast – with every hotel stay
Machu Picchu excursion – including bilingual guide, Executive return train fare, transportation to/from ruins/Aguas Calientes, and one-day entrance to the Machu Picchu sanctuary including Wayna Picchu or Machu Picchu Mountain
Private Cusco city tour including entrance fees, private vehicle, driver and professional guide
The Cuzco Visitor's Ticket – which includes entrance to the ruins in and around Cuzco and the Sacred Valley, and many churches and museums in Cuzco
24-hour customer support line while on tour
What's not included
International flight to/from Lima, pre- & post- tour accommodation, visas, vaccinations, personal insurance, meals except where specified above, drinks, laundry, souvenirs, or tips. Medical travel insurance is not included through Southern Crossings. Cancellation insurance is advisable.
Extra activities
Add extra activities such as a sacred valley tour, river rafting, horseback riding, mountain biking, hiking, climbing, zip lining, surfing and free days to your custom itinerary. Ask about these options and we'd be happy to add them to your quote. If you have any special requests or interests like birding, cooking or crafting that you would like to explore please let us know!
Accommodation Upgrades
This tour includes 2-star hotels. We would be happy to give you an upgrade to three- four- or five-star.
Pre-trip planner
Required documents
All travelers to Peru are required to have a passport valid for at least six months from date of entry. Visas are not required for E.U., U.S., Canadian, Australian or New Zealand passport holders. For other nationalities, please consult the nearest Peruvian embassy or consulate. An onward ticket and proof of funds may also be required at entry and should be available to show to immigration. Traveler's checks, currency, or a bank statement, from the bank or printed off the internet, are sufficient for proof of funds.
Required immunizations
No immunizations are required of travelers to these areas of Peru. Travelers may wish to receive hepatitis vaccinations and should be current on all other standard vaccinations. There is no yellow fever or malaria in the areas you will be visiting. Please consult your physician or local health department for more information.
Things to bring
During our trek, porters will accompany us to carry most of our things, including all the camping gear. Each passenger is allowed 15 pounds/ 7 kilos of personal items which will be carried by the porters. Such items would include warm clothing for camping, toiletries, etc. During the day you'll be using your daypack and will just need to carry water, snacks, rain gear, and a layer for changing weather conditions. Of course, most people also carry a camera.
One should come well prepared for outdoor activity.  A list of things to bring would include:
Passport and, if necessary, visa
ATM card (notify your bank you will be travelling to Peru)
Airline ticket and Travel Insurance Policy
Photocopies of airline ticket and documents
Wearable pouch for documents and money
Sturdy backpack or suitcase
Smaller, comfortable day pack
Hiking boots or sneakers, comfortable and worn-in
Sandals or flip-flops
Rain poncho or jacket
Waterproof pants
Sun hat
Hat for cold weather
Good, warm clothing for cold weather (think layers)
T-shirts
Socks (thin wool or biking socks are best), undergarments
Camelbak or Nalgene refillable bottle
Flashlight and/or head lamp
Sunscreen (biodegradable & eco-friendly)
Insect repellent (biodegradable & eco-friendly)
Lip balm
Earplugs
Alarm clock or watch
Sanitizing hand wipes or gel
Camera / Camera batteries
Toiletries
It is best to bring from home such items as prescription medications, eyewear and care, unusual film and camera batteries. Please bring any used batteries back home to recycle!
Climate
Rain is possible at any time of year, especially in high mountains and cloud forest, and one should always be prepared for temperatures ranging from 35° to 85° Fahrenheit / 2° to 30° Celsius, and for extremes of sun and the possibility of rain. The climate in sites we will visit is as follows:
Cuzco: days are warm if sunny, slightly chilly if cloudy. Nights are cold in Cuzco.
Lima: warm to hot days, cool evenings, almost never any rain.
Inca Trail: variable depending on altitude, from hot to very cold, with rain always a possibility.
Machu Picchu: lower and warmer than Cuzco, with rain possible all year round.
Baggage
For your international flights, please check with your airline. Within Peru, you are allowed 23 kilos (46 lbs.) of checked baggage, as well as one carry-on and another small, purse-like item. The carry-on size regulations are the same as international carry-on size regulations.
Money guide
The unit of currency in Peru is the nuevo sol. Automatic cash points are available in Lima and Cuzco. Visa, MasterCard, Plus, and Cirrus are the most common usable types of cards. Traveler's checks are difficult to cash (American Express is best, but you may be charged 5-8% to cash) or a Visa or MasterCard for cash advances are also options. Do not bring Money Grams or International Money Orders, as they are extremely difficult to exchange. Banks and exchange houses are available in Lima and Cuzco. For currency, U.S. dollars are recommended and most easily exchanged. Please note that cash must be untorn. It can be older looking, but even the slightest tear on an edge will make it unchangeable. Acceptable bills come out of the ATMs in country. Expect to spend about US$4-12 on a meal, US$2 on a beer, water or soft drink in Peru. Artisan market prices are usually lower than people expect. Alpaca sweaters, for example, run between $5 and $30.
Note: if your passport number changes, it is important to notify us immediately. If you are hiking the Inca Trail, you must bring at least a copy of the passport with which we procured your Inca Trail Permit.